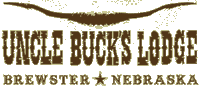 Eco Tours


Experience the diverse ecosystem of the Sandhills grasslands that support a unique population of plants and animals. Surprises await over the top of every hill-fields of grasses and wildflowers, cacti and other desert plants, and lush marshes that buzz with birds, mammals, reptiles, amphibians and insects. Researchers have counted 134 different vertebrate species associated with a community of prairie dogs alone. They also come to study rare and beautiful flowers like the blowout penstemon, which grows only in the sandy "blowouts" that pockmark the rolling hills. Our unique flora and fauna can also be enjoyed on our scenic canoe trips down the Loup and Dismal Rivers.

Our Eco Tours also include visits to historic sites, such as an authentic sod house that still stands in testament to the pioneer spirit of Nebraska. We will also show you how to decorate with Sandhills wildflowers, or how to prepare meals from plants gathered from our all-natural grasslands.

Photo Gallery
Click on the icons bellow for larger format.